Tree Pruning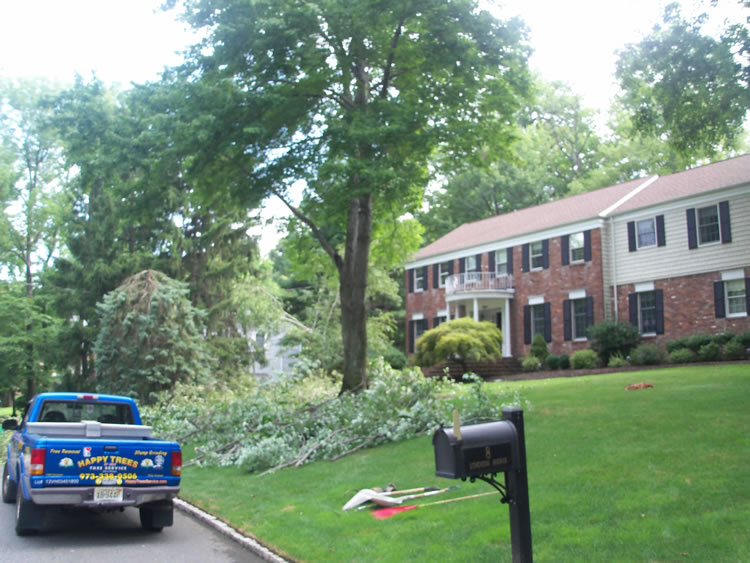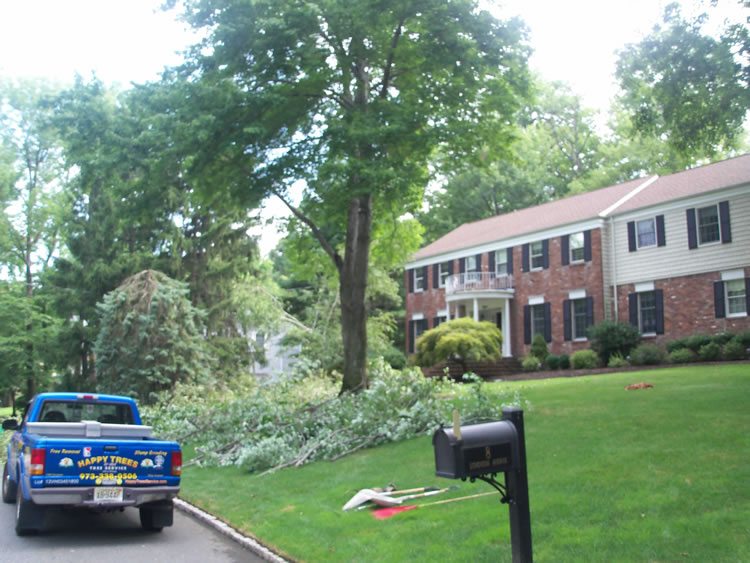 There are many different reasons to prune trees; safety, aesthetics, clearance, fruit and flower production etc. We examine each tree individually and provide our clients with recommendations that will meet their requirements while ensuring that our solution will not impact the long term health of each tree.
Dead Wood Pruning
Branch and twig death (dead wood) can result from a variety of reasons. Various pests and diseases, the health decay of the tree's root system, air and soil pollution, moisture content in the soil, and wind damage can all result in the accumulation of dead wood in a tree's canopy. Most cases of dead wood in a tree's canopy results from the lack of sun exposure. Without sun, the leaves or needles on those branches and twigs cannot produce enough energy (through photosynthesis) to sustain themselves. Dead wood in a tree can be unsightly and, depending on the size of the dead wood, pose a danger to people or objects below. Whether you are looking to beautify your trees, safeguard your valuables, or both, we at Happy Trees BY MGM Tree Service LLC can efficiently and meticulously remove any dead wood infecting your trees.
View Pruning
Do you pay property tax on a view you are supposed to have? Are there trees or limbs blocking your million dollar view? Happy Trees can prune those obscuring limbs or remove those trees to maximize the value on your property and get you seeing your view. Not only will we help you claim back your view, we'll put together recommendations to retaining it. Often times, instead of doing a crown reduction (or the dreadful word topping), in the long run it is better and more cost efficient to "window" trees. This is done by selectively removing branches in a tree's interior to open up view windows. This type of pruning allows a view to be obtained, while still keeping the integrity of the tree intact. This in turn doesn't shock the tree into putting up an immense amount of suckers and regrowth that will block your newly obtained view. Call Happy Trees to come out and work with you on the best way to get back and retain your view.
Fine Pruning
Fine pruning of your ornamental trees and shrubs should be handled by industry experts. One wrong cut by a well meaning landscaper or an over eager home owner can cause irreparable damage to a tree's health and/or shape. Reasons for pruning your ornamental trees and shrubs can include the following:
House Clearance
Walkway and Driveway Clearance
Taking out Crossing and Binding Limbs
Removing the Unsightly Deadwood
Thinning the Canopy
Slightly reducing the overall size
Let Happy Trees handle your delicate pruning needs on your ornamental trees and shrubs.